Blog
Cute Animals Birthday Wishes for Your Facebook Friends
---
June 18, 2015
Happy Birthday,Occasions
---
---
Did you receive a notice from your Facebook that your friend's birthday is coming? But you are running out of good birthday or bday wishes ideas. To make thing easy for you, we've created some cute animals birthday wishes images with lovely birthday messages so that you could send it to your Facebook friends immediately. Here is a list of them, enjoy!
Wishing you lots of Hugs and Kisses on your Special Day!
I may not be the first but definitely not the last to wish you a "Happy Birthday!".
Birthday is an official time to be lazy! Do noting, sleep & wait for your present. Have a meow … relaxing … birthday!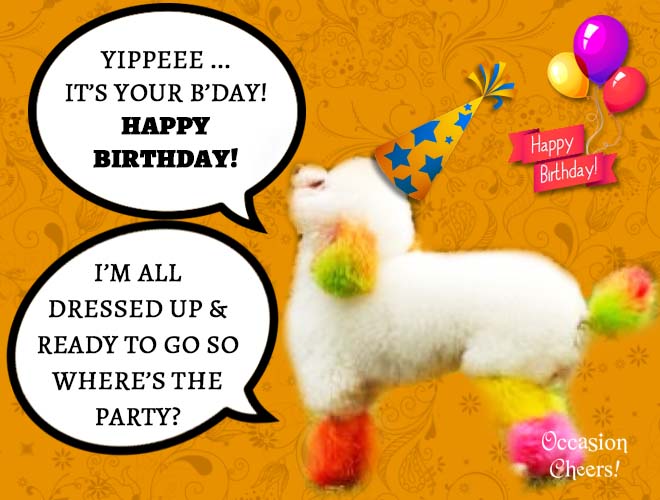 "Yippee … It's Your B'Day! Happy Birthday!" "I'm all dressed up and ready to go so where's the party!"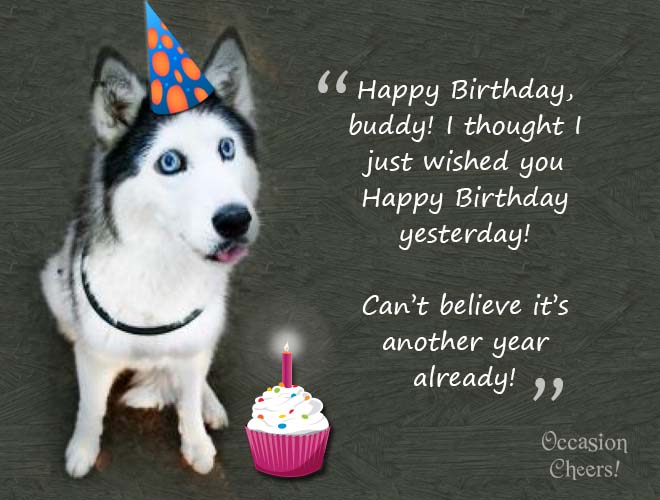 Happy Birthday, buddy! I thought I just wished you Happy Birthday yesterday!" "Can't believe it's another year already!"
"Time really flies! It's your Birthday again!" "Happy Birthday!"
#####
We will add on more of these birthday wishes here so sign up our email newsletter at the right top panel so you will not miss any.You are also welcome to tell us what type of birthday wishes or messages you want to see here.
At the meantime, please share and love these birthday wishes pictures.