Blog
10 Cute Kung Fu Panda Birthday Gifts Ideas for Your Kids
---
March 12, 2016
Happy Birthday,Occasions
---
---
Kung Fu Panda 3 movie is finally and aren't your kids excited? If your kid is an avid fan of Kung Fu Panda characters or just the dragon warrior, Panda Po, why not consider getting a birthday gift based on Kung Fun Panda theme? There are a lot of birthday gift items to consider, for example, school bag, toys, T-shirts, lunch box and many more. Check out the hot list below from Amazon.com.
Kung Fu Panda Backpack / School Bag

Imagine your kid carrying his or her favorite Dragon Warrior Po to school every day? It will make his or her day happier as they are not going to school alone but have a companion accompany them. The bag is made from super PU leather and is padded back and front for extra protection and support.
Buy Kung Fu Panda Backpack / Shoolbag here.
Buy ShiFu Backpack / Schoolbag here.
Panda Po Lunch Box
To encourage your child to have healthy lunch in school, prepare a fun-packed and healthy lunch in this cute Pando Po Lunch Box. Your child will be thrilled as it adds some fun to your child's dinning and add a little extra food so he/she can share with their classmates. The cute design will encourage your child to finish the food and easy to wash and carry. The lunch box is measured at 8.75 x 7.5 x 3.5 and food safety certified.
Buy Kung Fu Panda Lunch Box here.
Kung Fu Panda Plush Toy
No kids can resist this soft cute Panda Po! This 12 inch soft and cuddly plush toy will be an ideal birthday gift for kids as it is such a gentle recipient for soft or hard big hug. It is washable in machine so would make an ideal cozy sleeping companion for kids too. You can also get Po's gang together such as his Master Shifu and good friend – Tigress if there are more kids at home. A good opportunity to teach them the values of love and share.
Buy Kung Fu Panda Po Plush here.
Kung Fu Panda 3 Kids T-shirts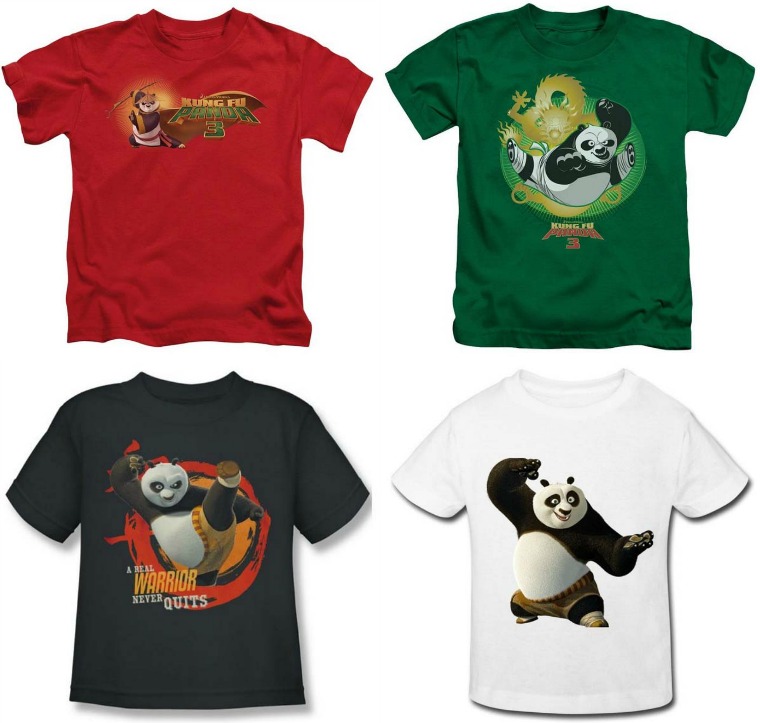 Great looking Kung Fu Panda 3 image on cotton T-shirt is another perfect affordable birthday gift for your child. Match it with a pair of cool-looking jeans or pants would make a smart outfit for your girl/boy. They should have a fun time wearing their favorite cartoon characters all day. Available in different colors including red, black, grey, pink and white for children. Sizes available for children between 2 to 7 years old.
Buy Kid's Kung Fu Panda T-shirt here.
Kung Fu Panda Po Toddler Costume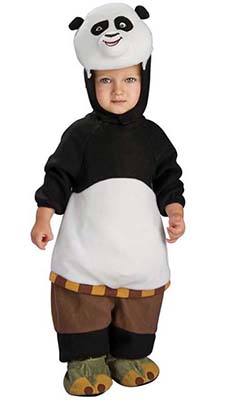 This soft and cute Kung Fu Panda Po costume is fun for toddler who is 6 – 12 months old. It comes with a headpiece and shoes cover. Children costume is a fun birthday gift especially your kid is active and playful. This Panda Po costume is easy to wear and kid should feel proud to transform into Dragon Warrior instantly. He/she can wear the Panda Po costume attending their friends' birthday theme parties or even year-end events like Halloween.
Buy Kung Fu Panda Toddler Costume here.
Kung Fu Panda 3 Characters Toy Set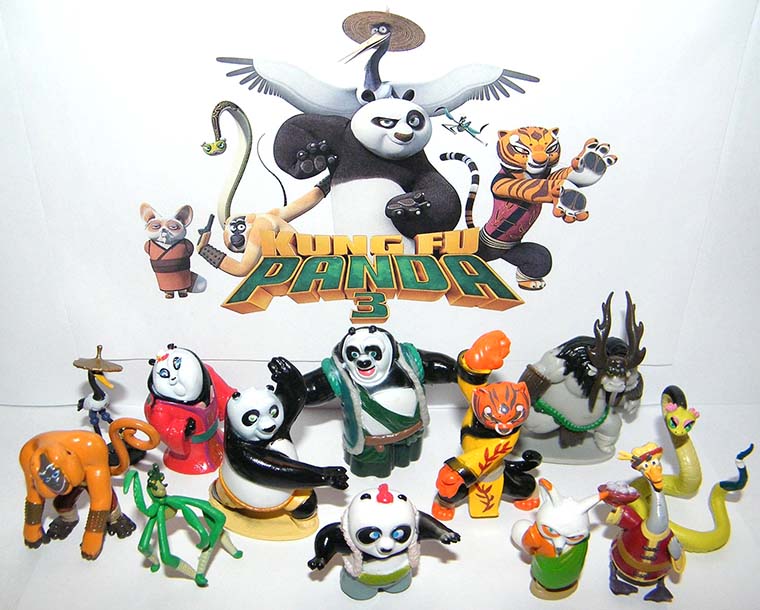 In Kung Fu Panda 3, there are addition of new characters such as Po biological Father – Li Shan, his new friends – Panda Mei Mei and young Panda Bao. If your child like to collect cartoon figurine, you would not want to miss out this set of 13 detailed figures. Besides the 3 new Kung Fu Panda characters, it also includes Furious Five such as Mantis, Crane, Tigress, Viper and Monkey. Not forgetting Po's Master Shifu, his adopted father – Mr Ping. Suitable as a birthday gift for children four years and older.
Kung Fu Panda Tigress Toy 
There is another popular character in Kung Fu Panda – Tigress also being well liked by many children. She is the only female character in male-dominated Kung Fu Panda movies but because she is a powerful fighter, she is being favoured by many girls including boys. This cute little Tigress toy is being packed neatly in a display box so making it a unique collectible item for your child or a birthday present.
Buy Kung Fu Panda Tigress Toy here.
Kung Fu Panda 3 Soundtrack
Get the latest Kung Fu Panda 3 original soundtrack for your kids. Play the music while they are playing or during their birthday parties. It is child friendly and help to bring back good memory from the animated movie. The soundtrack comes in audio CD format so you can bring along everywhere you go with your child.
Buy Kung Fu Panda 3 Soundtrack here.
The Art of Kung Fu Panda 3 Artbook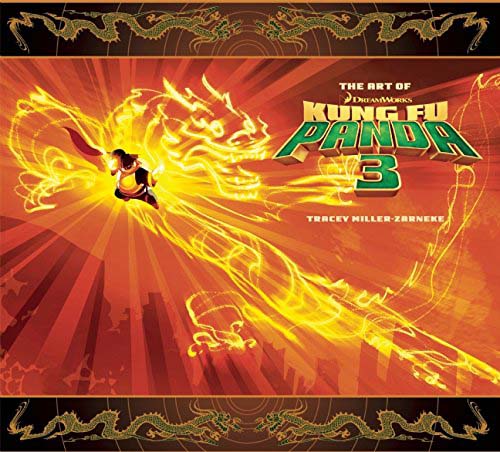 This hardcover book is not for toddler but for older children who could appreciate the design and making of a movie. This book documented the behind-the-scenes production process from concept, story development to making of each characters and eventually the whole movie. If your child is interested in art, design, animation and aspiring to go into these fields, this book will be a good educational resource.
Buy the Art of Kung Fu Panda 3 Artbook here.
#####
The above items can be bought directly from Amazon.com online and delivered to your door directly, saving you the hassles of going to any panda toy shops. You can take your time browsing and choosing online to find the right birthday gift for your kid.
Happy shopping!